Witches' Legacy: Lair of the Witch Queen Walkthrough 20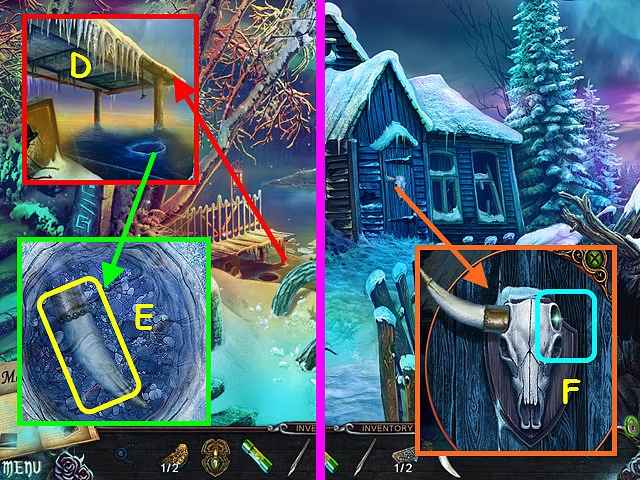 Follow our crystal clear walkthrough and helpful tricks to get you through the rough spots!
Click the button to download full walkthrough.
Look at the pier (D); zoom into the hole, and use the COLANDER to take the HORN (E).
Walk forward.
Look at the door and place the HORN on the skull (F).
Open the door and enter the Witches House.
Take the DISC PART (A).
Touch the mirror so it breaks, and then zoom into the mirror and take the 2/2 TRIANGLULAR RUNE (B).
Look at the trapdoor and take the 1/4 MIRROR FRAGMENTS (C).
Place the TRIANGULAR RUNE in the frame (D).
Enter the trapdoor.
Take the 2/4 MIRROR FRAGMENTS (E).
Note the spider mini-game on the shelves (F).
Use the imp in the upper left corner to get the GAS BURNER (G).
Take the WRENCH (H).
Select the desk for a HOP (I).