Witches' Legacy: Lair of the Witch Queen Walkthrough 19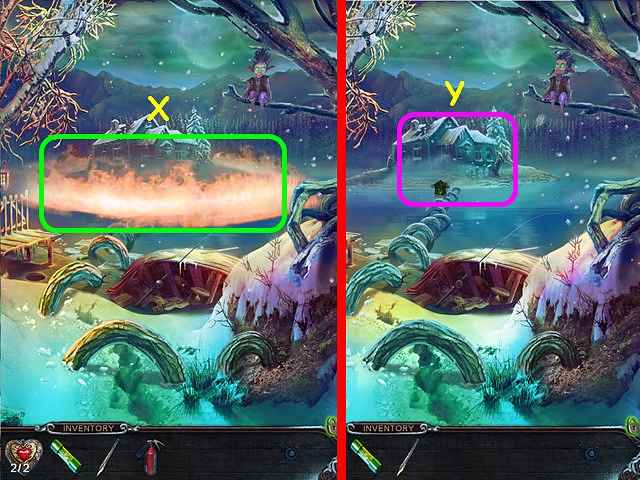 Follow our crystal clear walkthrough and helpful tricks to get you through the rough spots!
Click the button to download full walkthrough.
Use the EXTINGUISHER on the ring of fire (X).
Walk forward (Y).
Place the HEART LOCKET in the chest of the snowman (A).
Take the COLANDER (B).
Walk down and select the boat for a HOP.
Locate all the items on the list (C).
You will earn the 1/2 TRIANGULAR RUNE.