Witches' Legacy: Lair of the Witch Queen Walkthrough 13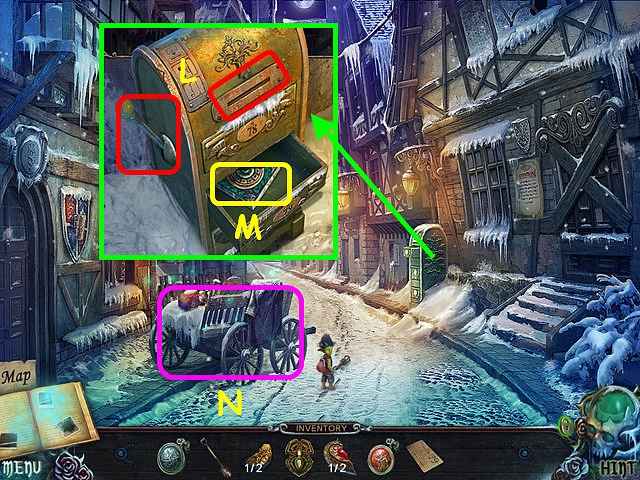 Follow our crystal clear walkthrough and helpful tricks to get you through the rough spots!
Click the button to download full walkthrough.
Look at the lockbox, place PUNCH CARD #79 in the slot, and pull the handle (L).
Take the STONE-CLOCK PIECE (M).
Select the cart for a HOP (N).
Locate all the items on the list (O).
You will earn the BOX OF MATCHES.
Walk forward.
Look at the statue base and place the STONE-CLOCK PIECE in the frame, and then push the tile (P).
Take the HALF OF A TILE (Q).
Walk forward twice.