Witches' Legacy: Hunter and the Hunted Walkthrough 9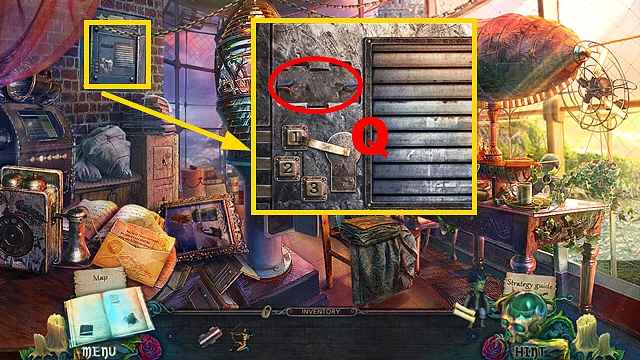 Follow our crystal clear walkthrough and helpful tricks to get you through the rough spots!
Click the button to download full walkthrough.
Place the SAFE PANEL on the safe (Q).
Play the mini-game.
Solution: 1-3.
Take the SILVER MOON (R) and ARCHER FIGURINE (S).
Walk down.
Place 2 ARCHER FIGURINES on the niches (T); take the REMOTE CONTROL (U).
Walk down.
Put down IMP (V); take the LIGHTER (W).
Place the REMOTE CONTROL on the elevator (X); push button (purple) and button (green).
Take the SILVER KEY (Y).
Turn right.