Witches' Legacy: Hunter and the Hunted Walkthrough 4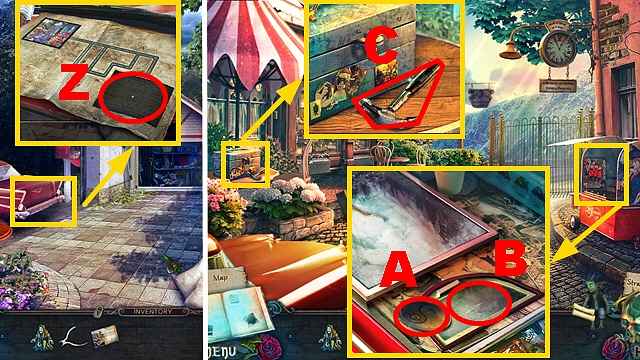 Follow our crystal clear walkthrough and helpful tricks to get you through the rough spots!
Click the button to download full walkthrough.
Put EDWARD'S NOTE on the map (Z).
Take the YIN AND YANG (A).
Open the cover; put down IMP (B).
Take the HAMMER (C).
Walk down, turn right.
Insert the YIN AND YANG into the slot (D); take the GLUE (E).
Remove the painting (F).
Remove the boards with the HAMMER (G).
Play the mini-game.
Solution: (H).
Press the ruby (green).
Go downstairs.
Play the HOP.
You receive the BROKEN GNOME (I).