Whispered Secrets: Into the Beyond Walkthrough 3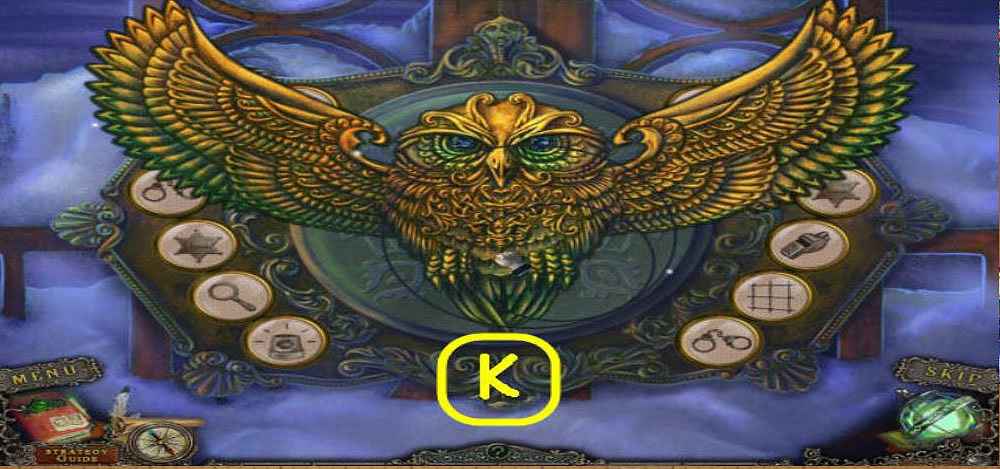 Follow our crystal clear walkthrough and helpful tricks to get you through the rough spots!
Click the button to download full walkthrough.
* Speak to Rudy (O).
* Open the purse; take the NIPPERS (P).
* Back out.
* Examine the van to access a HOP.
* Play the HOP.
* You receive a NAPKIN (Q).
* Use the HOCKEY STICK on the winch; take the WINCH (R).
* Enter the station.
* Use the NAPKIN on the pot; take the KETTLE WITH HOT WATER (S). Select the book 3x to get the book (T).
* Back out; go forward on the right.