Whispered Secrets: Into the Beyond Walkthrough 12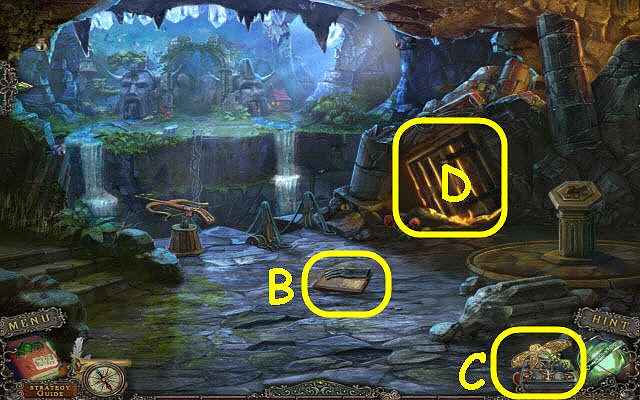 Follow our crystal clear walkthrough and helpful tricks to get you through the rough spots!
Click the button to download full walkthrough.
Take TIM'S GLOVE and note (B).
Select the Dragonfly (C).
Open the gate to trigger a HOP (D).
Play the HOP.
You receive a GEAR (E).
Go left.
Place the GEAR on the mechanism and move it; use the HEX NUT WRENCH on the screw and select the gear (F).
Turn the gears (G-H).
Use TIM'S GLOVE on the gear (I).
Take the HARPOON (J).
Back out.