Whispered Secrets: Into the Beyond Walkthrough 11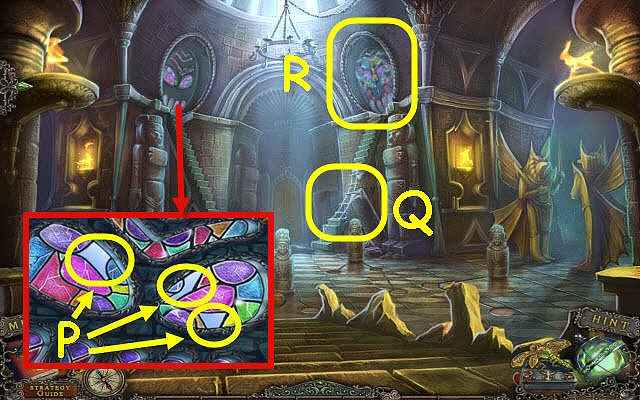 Follow our crystal clear walkthrough and helpful tricks to get you through the rough spots!
Click the button to download full walkthrough.
Examine the left stained glass; place the 3 STAINED-GLASS PIECES in the slots (P).
Place the ROPE LADDER on the gap (Q).
Examine the stained glass to trigger a puzzle (R).
Complete the image.
Select the following: A-E-B-D-G-F-A-G-D-J-H-I-K-F and G.
Select Sx2, Tx3, Ux3 and V.
Take the PHOENIX EMBLEM (W).
Go right.
Use TIM'S GUN on the lock (X).
Place the PHOENIX EMBLEM on the slab and select it; take the HAND (Y).
Back out.
Place the HAND in the recess; turn it (Z).
Go forward.