Web of Deceit: Deadly Sands Walkthrough 7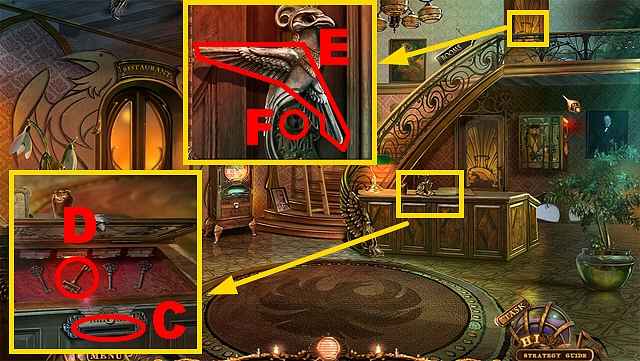 Follow our crystal clear walkthrough and helpful tricks to get you through the rough spots!
Click the button to download full walkthrough.
Insert the ID CARD into the slot (C); open the cover and take the DOOR KEY (D).
Connect the WING and the WING HANDLE to the bird (E); insert the DOOR KEY into the lock (F), turn the key twice, and push the wing handle.
Go through the door.
Take the notes (G) and the BOW (H).
Go to the Street.
Connect the BOW to the statue (I).
Play the HOP.
You receive the HAMMER (J).
Go to the Sam's Room.