Web of Deceit: Deadly Sands Walkthrough 6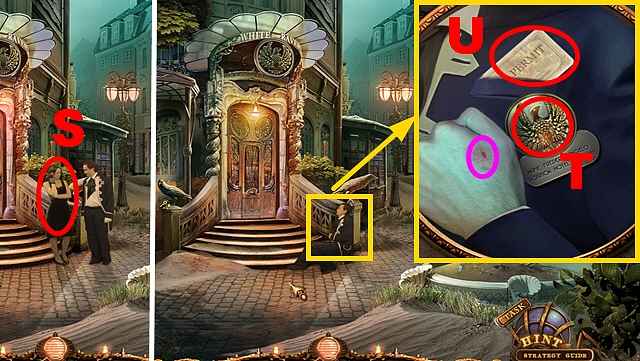 Follow our crystal clear walkthrough and helpful tricks to get you through the rough spots!
Click the button to download full walkthrough.
Try to talk to the woman (S).
Use the ANALYZER on the wound (purple) to acquire the SPIDER VENOM; take the BADGE (T) and the ID CARD (U).
Try to turn right.
Take the WING (V).
Go through the door.
Take the BURNING INCENSE (W), the PUMP (X), and read the note (Y).
Insert the PARROT EMBLEM into the niche (Z); push the handle (A).
Play the HOP.
You receive the WING HANDLE (B).