Web of Deceit: Deadly Sands Walkthrough 16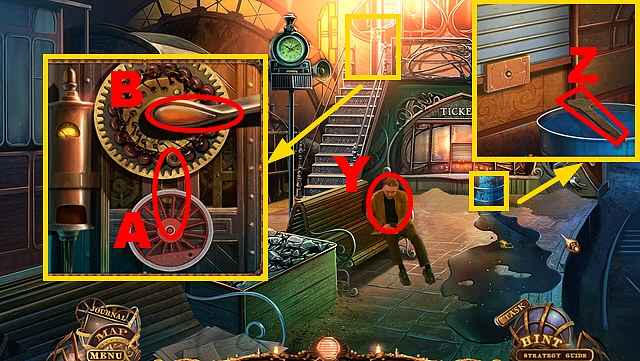 Follow our crystal clear walkthrough and helpful tricks to get you through the rough spots!
Click the button to download full walkthrough.
Talk to your uncle (Y).
Take the PICKLOCK (Z).
Connect the PICKLOCK to the door (A); turn the handle (B).
Go through the door.
Play the HOP.
You receive the HANDLE (C).
Take the EMPTY BUCKET (D).
Walk down.
Connect the HANDLE to the window (E); turn the handle.
Take the PAPERWEIGHT (F) and the FIRST-AID KEY (G).
Put down the EMPTY BUCKET (H).
Enter the Controller's Office.