Web of Deceit: Deadly Sands Walkthrough 14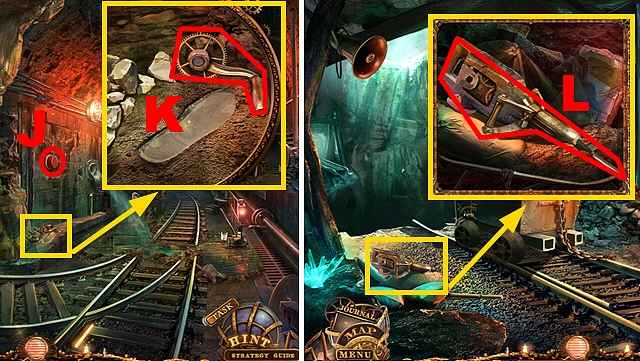 Follow our crystal clear walkthrough and helpful tricks to get you through the rough spots!
Click the button to download full walkthrough.
Push the button (J).
Take the JACKHAMMER HANDLE (K).
Turn right.
Connect the JACKHAMMER HANDLE to the jackhammer (L); take the JACKHAMMER.
Take the PAN (M).
Walk down.
Put down the PAN (N).
Take the FUSE (O) and the LEVER (P).
Turn right.
Insert the FUSE into the slot (Q); turn the lever (R).
Break the wall with the JACKHAMMER (S).