Web of Deceit: Deadly Sands Walkthrough 11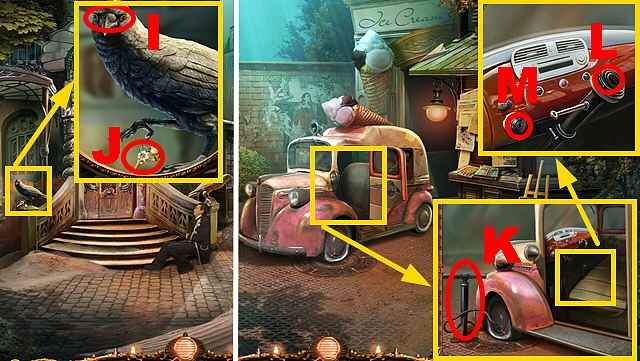 Follow our crystal clear walkthrough and helpful tricks to get you through the rough spots!
Click the button to download full walkthrough.
Connect the 2 GLASS EYES to the statue (I); take the TRUCK KEY (J).
Turn right, move forward.
Put down the PUMP (K) and press it to inflate the tire; connect the STEERING WHEEL to the car (L), insert the TRUCK KEY into the lock (M), and turn the key.
Take the ALARM BELL (N).
Go to the Hotel Hall.
Connect the ALARM BELL to the device (O) and hold the BURNING INCENSE next to it (P); take the HATCH KEY (Q).
Go to the Dead End.
Insert the HATCH KEY into the slot (R).
Play the mini-game.