Twilight Phenomena: Strange Menagerie Walkthrough 9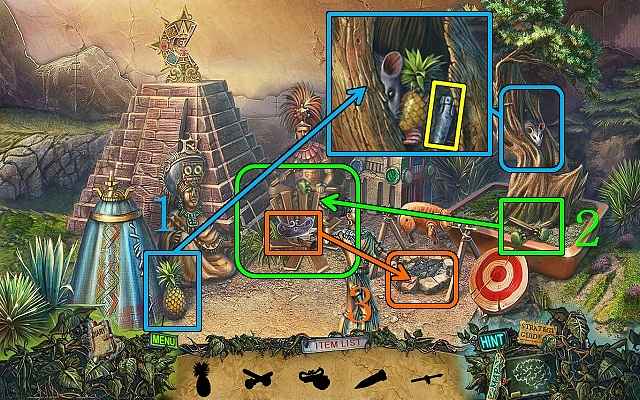 Follow our crystal clear walkthrough and helpful tricks to get you through the rough spots!
Click the button to download full walkthrough.
Put the FISH SCALES on the statue (P).
Play the HOP.
You receive the MEDICAL EMBLEM (Q).
Walk down.
Talk to the doctor and give him MARY'S MEDICAL CHART.
Take the paper for the DNA samples (R).
Put the MEDICAL EMBLEM on the cupboard lock (S); open the cupboard and take the COMB and ACID (T).
Walk forward.
Melt the back door chain with the ACID and walk forward to the Terrace (U).