Twilight Phenomena: Strange Menagerie Walkthrough 7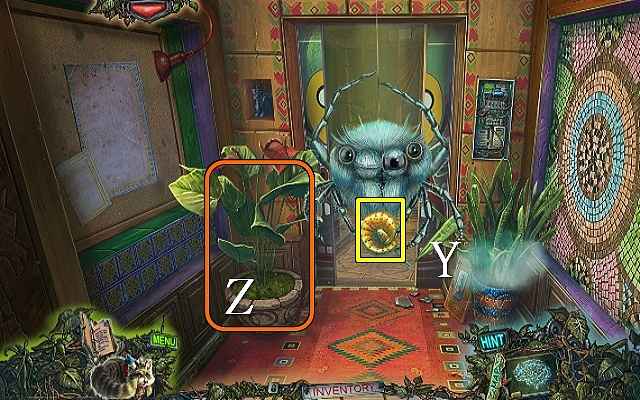 Follow our crystal clear walkthrough and helpful tricks to get you through the rough spots!
Click the button to download full walkthrough.
Take the FLOWER (Y).
Put the three FLOWERS on the left plant (Z) for a mini-game.
Select a caterpillar and use the arrow keys to guide it to the flower of the same color.
The caterpillars' paths may not cross.
Casual (A) and hard (B) solutions are shown.
Take a CATERPILLAR.
Go to the Basement.
Use the CATERPILLAR on the plant; take the PORCELAIN FROG (C).
Take the TOY HELICOPTER (D).
Go to the Elevator.