Twilight Phenomena: Strange Menagerie Walkthrough 3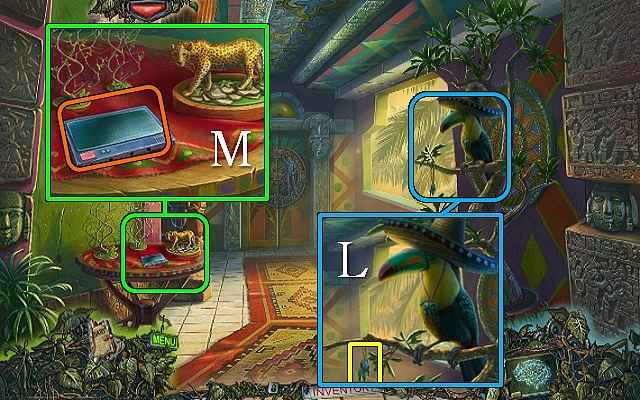 Follow our crystal clear walkthrough and helpful tricks to get you through the rough spots!
Click the button to download full walkthrough.
Take the PAW MEDALLION (L).
Watch the video (M).
Take the TAPE (N), put the EYE in the socket (O) and take the GREEN MARKER (P).
Walk down.
Open the cage with the PAW MEDALLION (Q).
Take the GREEN STONES (R).
Use the GREEN MARKER on the painting and cut it with the SCALPEL; take the CROCODILE PICTURE (S) and FLAG (T).
Walk down.
Chase off the cat; put the FLAG on the mailbox and open it (U), look at the picture and take the CAMERA (V).
Go inside.
Talk to the doctor.
Go to the Corridor.