Twilight Phenomena: Strange Menagerie Walkthrough 18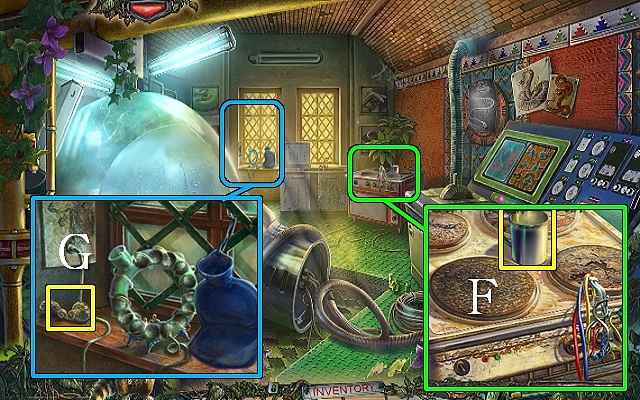 Follow our crystal clear walkthrough and helpful tricks to get you through the rough spots!
Click the button to download full walkthrough.
Take the METAL CUP (F).
Take the DOOR HANDLE (G).
Walk down.
Put the RESIN (H) and DOOR HANDLE (I) on the right door.
Play the HOP.
Push green, red, blue (7).
Water puzzle: J right x2, K right, K left, J left, K right x2.
You receive the OVEN MITT (L).
Go to the Incubator.