Twilight Phenomena: Strange Menagerie Walkthrough 17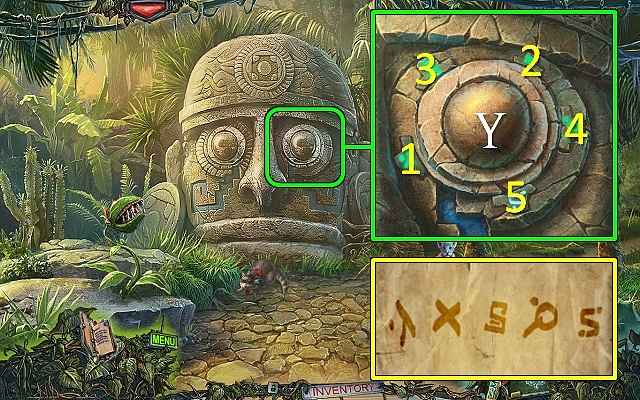 Follow our crystal clear walkthrough and helpful tricks to get you through the rough spots!
Click the button to download full walkthrough.
Put the two SYMBOLS on the statue's eye; push the symbols in numerical order (Y).
Walk forward to the Sewer.
Talk to Mary.
Take the CURLER (Z) and take the RESIN with the SPATULA (A).
Take the SWITCH (B).
Take the STONE TOOTH (C).
Go left to the Catacombs.
Use the PIPETTE on the oil burner (D); you receive a PIPETTE WITH OIL.
Open the latch with the SPATULA; talk to Mary and take the COLLAR KEY (E).
Go through the middle door to the Incubator.