Twilight Phenomena: Strange Menagerie Walkthrough 16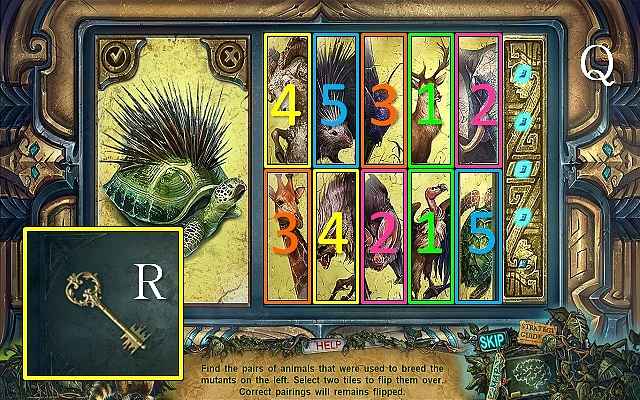 Follow our crystal clear walkthrough and helpful tricks to get you through the rough spots!
Click the button to download full walkthrough.
Find pairs of animals that were used to create the creatures shown (Q).
Take the KEY (R).
Go to the Coyote Cage.
Put the PUZZLE PART on the ant hill puzzle (S) for a mini-game.
Move the tiles until all the spokes of the same color connect.
Casual (T) and hard (U) solutions are shown.
Take the SYMBOL (V).
Put the KEY in the lock and turn it (W); take the SYMBOL (X).
Walk down.