True Fear: Forsaken Souls Walkthrough 4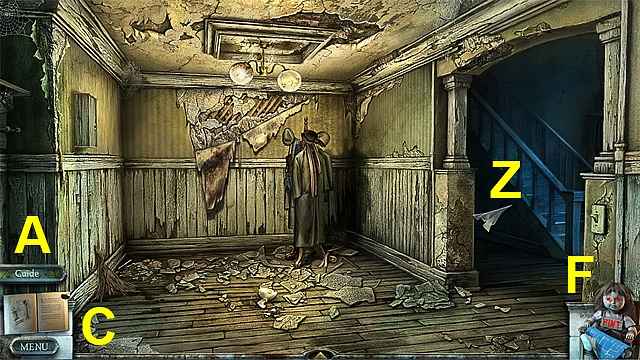 Follow our crystal clear walkthrough and helpful tricks to get you through the rough spots!
Click the button to download full walkthrough.
- The Sound slider allows you to change the sound effects volume (G).
- The Music slider allows to change the Music volume (H).
- Use the arrows to change the difficulty level (I).
- Drag the Brightness slider to adjust the overall brightness of the game (J).
- The game was designed to be quite dark and we encourage you to play it this way, but we understand that it sometimes can be frustrating and tiresome to watch dark graphics.
- If you are having troubles seeing the mouse cursor or having performance issues, try un-checking the Custom Cursor check box (K).
- If you are playing on a non-wide monitor, uncheck the Wide Screen check box (L).