True Fear: Forsaken Souls Walkthrough 2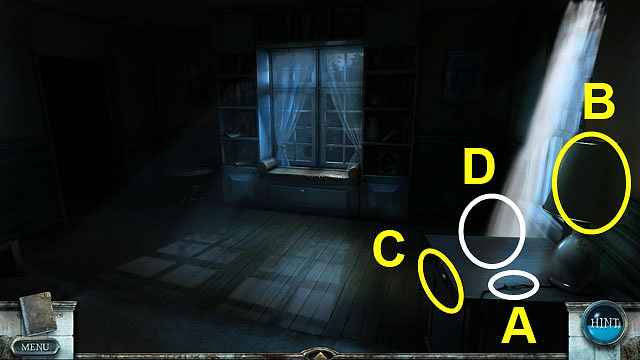 Follow our crystal clear walkthrough and helpful tricks to get you through the rough spots!
Click the button to download full walkthrough.
- If the mouse cursor turns into an Arrow, this indicates that you can travel to another location. Simply press the Arrow to travel in that direction (Z).
- Press the GUIDE button to access the Strategy Guide at any moment in the game (A).
- The MENU button allows you to exit to the Main Menu or change the game Options, while also pausing the game (C).
- The Doll can help you by highlighting areas of interest for you (F).
- Observe the Doll - she will only help you when her eyes glow red and she is animated. If the Doll has her head down, she is not ready to help yet.