The Torment of Mont Triste Walkthrough 7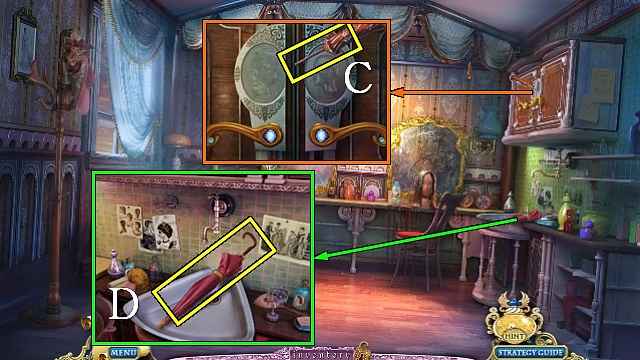 Follow our crystal clear walkthrough and helpful tricks to get you through the rough spots!
Click the button to download full walkthrough.
Put the MECHANISM HANDLE on the mechanism, cut the vines with the SWORD and turn the handle (B).
Walk forward to the Town Square.
Go left to the Salon.
Take the SCREWDRIVER (C).
Take the UMBRELLA (D).
Take the PUZZLE PART (E); wrap the HANDKERCHIEF around the shard and take the MIRROR SHARD (F).
Take the MILK (G).
Walk down.