The Torment of Mont Triste Walkthrough 4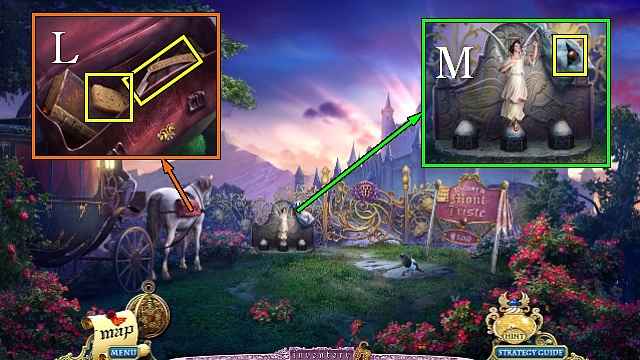 Follow our crystal clear walkthrough and helpful tricks to get you through the rough spots!
Click the button to download full walkthrough.
Put the FIREWOOD on the grate and light it with the SALAMANDER (J).
Talk to the coachman.
Go through the portal (K).
Talk to Blanc.
Take the BREAD and RAZOR (L).
Open the sack with the RAZOR; take PUZZLE PART 1/3 (M).
Give the BREAD to the magpie; take PUZZLE PART 2/3 (N).
Take the HANDKERCHIEF and PUZZLE PART 3/3 (O).
Put the PUZZLE PARTS on the gate for a mini-game.