The Torment of Mont Triste Walkthrough 11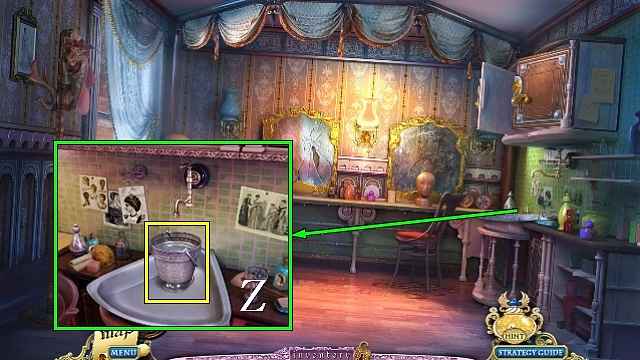 Follow our crystal clear walkthrough and helpful tricks to get you through the rough spots!
Click the button to download full walkthrough.
Take the BUCKET (X).
Take the ANGEL STATUE (Y).
Go to the Salon.
Put the BUCKET under the tap and take the FULL BUCKET (Z).
Go to the Boutique and go right.
Interact with anything in the room.
Play the mini-game.
Restore the mirror by dragging-and-dropping shards into place; you can rotate the mirror with the arrows (A).
Take the PUZZLE PIECE (B).
Use the UMBRELLA on the cabinet.