The Secret Order: Ancient Times Walkthrough 6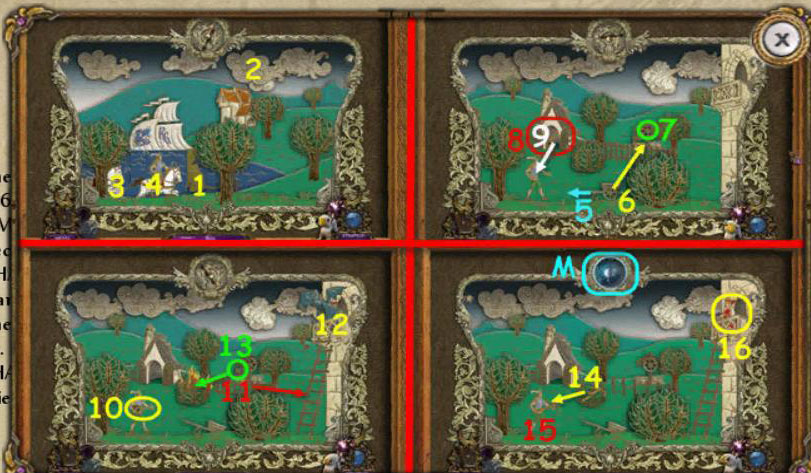 Follow our crystal clear walkthrough and helpful tricks to get you through the rough spots!
Click the button to download full walkthrough.
Complete the actions in order.
Solution (l-l6).
Take the TIME STONE (M).
Go to the secret treasury.
Place the CHARGING DISK and TIME STONE on the device (N). Open the panel to trigger a puzzle (O).
Complete the beams.
Solution (P).
Take the CHARGED TIME STONE (Q).
Go to the pier.