The Secret Order: Ancient Times Walkthrough 5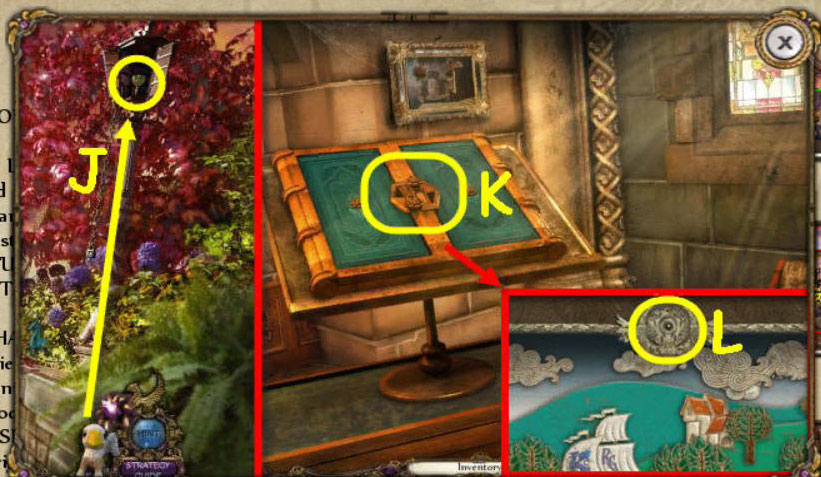 Follow our crystal clear walkthrough and helpful tricks to get you through the rough spots!
Click the button to download full walkthrough.
Use the CROWBAR on the DIAMOND (A); take it.
Go down.
Place ZEUS LIGHTNING BOLT on the statue; select tlie egg (B) and get a griffin added to your toolbar (C). Take the ZEUS STATUE "(D).
Go to the garden.
Place the 4- statues on top of the pedestals and the gems on the side as follows:
ZEUS STATUE and DIAMOND (E), APHRODITE STATUE and RUBY (F), ARTEMIS STATUE and EMERALD (G), POSEIDON STATUE and SAPPHIRE (H).
Take the CHARGING DISK (1).
Go to the pier.
Open the lantern: use the griffin to get the WINDER (]).
Go to the codex.
Place the S-SHAPED KEY on the lock (K) and the WINDER in the slot (L); turn it to trigger a puzzle.