The Secret Order: Ancient Times Walkthrough 4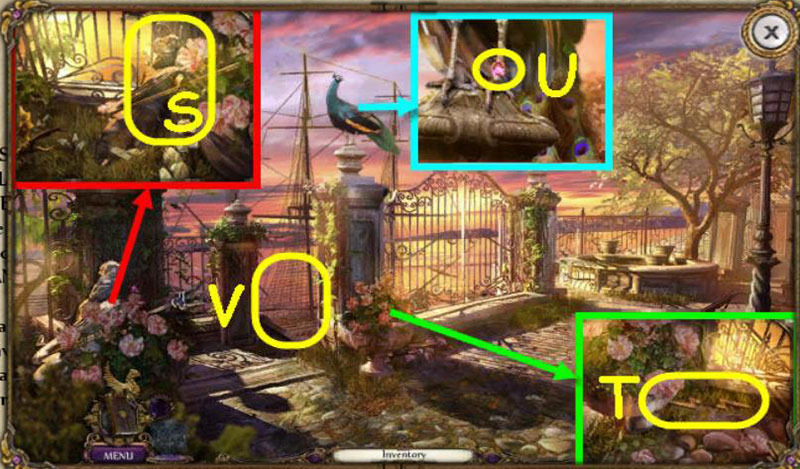 Follow our crystal clear walkthrough and helpful tricks to get you through the rough spots!
Click the button to download full walkthrough.
Take the POSEIDON STATUE (S).
Take ZEUS' LIGHTNING BOLT (T).
Take the RUBY (U).
Go down the stairs (V).
Read the scroll; take the CROWBAR (W).
Place the CANNON HANDLE on the cannon and open it; take the SAPPHIRE (X).
Move the branch to start a HOP (Y).
Move the leaves to find the items.
You receive an ARTEMIS STATUE (Z).
Go to the ceremony hall.