The Legacy: Prisoner Collector's Edition Review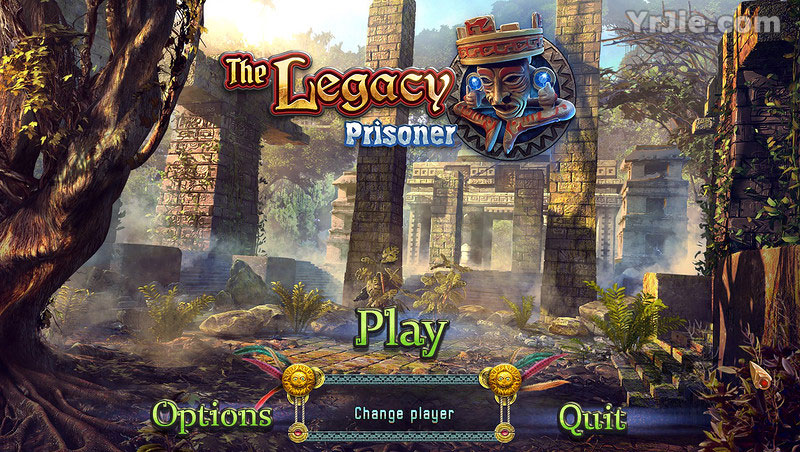 The CE version of the game is rather light on extra content although there are morphing objects and some fairly "in your face" collectibles to find. I hope all fellow gamers have a good and very healthy 2017. There is a good jump map available, that shows where an available task is located, Animation is excellent, movement are very smooth.
Music: Fits the game just right. This time it doesn't get outright booming. Game play was excellent. The storyline does a nice job also. First of all, the landscapes and sceneries in this installment is mesmerizing; filled with exotic locations and interestingly-designed themes.
It's just nice to have a fun and relaxing game to play. This is one of them. But if you want an easy, funny game then this game is perfect for you. I've been playing this game for 2 hours and I still quite a ways to go. As always, I review mostly on the game play and leave the story to others to review.
Map: The map tells where the player is and has the special mark when you have something to do there. This game has fairly nice graphics, but could be a bit clearer. All in all I highly recommend this game. You truly do go on a nice little adventure. The hidden object scenes and the puzzles are also quite standard.
One of the reason's I liked this game better than the last, is that there are a ton of Mini Games, most of which are super easy. Oh, and if you just don't like HOPS, you can always switch to a mini game to help complete the scenes. what I like is a good balance between slightly more challenging gameplay elements and easier ones. Music is soothing until something is either happening or about to happen, then it cuts loose.
The heart-pounding music and the creepy ambient sounds also help increase the suspense of the game. I think all levels of players will find this one fun for one reason or another. One of the best features of The Legacy: Prisoner is the superb drawing of characters and scenery. As always, try the demo first.
This Collector's Edition has 9 Achievements to earn, 14 VG Team pictures, 11 Music Soundtracks, 6 Wallpapers, 12 Concept Art pictures, a built in Strategy Guide and a Bonus Chapter, enjoy! HOGS: There is a nice variety and I'm truly enjoying them. You're not bored with the same old same old. In my opinion, seek and enjoy! I'm really liking what I'm seeing from this new game.
Graphics: They are absolutely gorgeous. The animals are totally adorable. And I just like looking at the scenery.

(FREE trial version)