The Emerald Maiden: Symphony of Dreams Walkthrough 12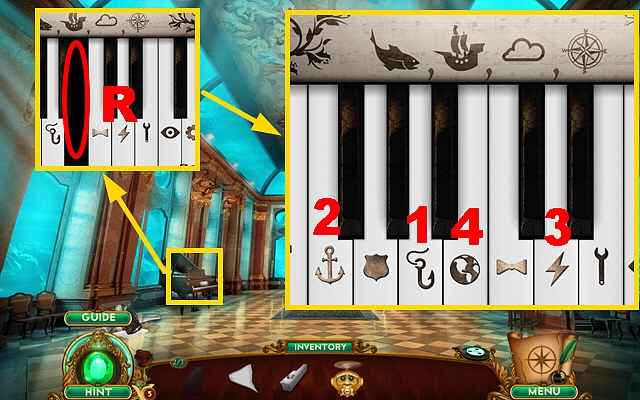 Follow our crystal clear walkthrough and helpful tricks to get you through the rough spots!
Click the button to download full walkthrough.
Place the PIANO KEY on the piano (R).
Play the mini-game.
Solution: 1-4.
Play the HOP.
You receive the RECORD (S).
Put the RECORD on the gramophone (T).
Take the MONOCLE (U) and MAKESHIFT BUTTONS (V).
Go to the Elevator.