The Agency of Anomalies: Mind Invasion Walkthrough 7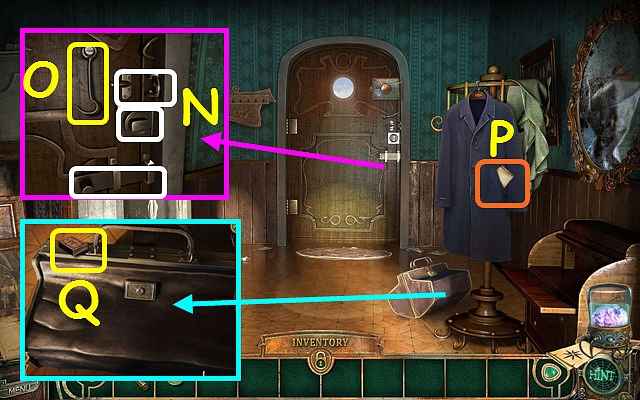 Follow our crystal clear walkthrough and helpful tricks to get you through the rough spots!
Click the button to download full walkthrough.
Open all the latches (N).
Use the SCREWDRIVER to take the DOOR HOOK (O).
Read the note (P).
Take the MATCHES (Q).
Walk down.
Use the DOOR HOOK on the pocket; take the WARD KEY and the SMALL KEY (R).
Use the WARD KEY on the door and walk forward (S).
Take the COFFEE BEANS (A).
Take the JUG PIECE (B).
Use the BRAIN DEVICE on the patient (C).