The Agency of Anomalies: Mind Invasion Walkthrough 10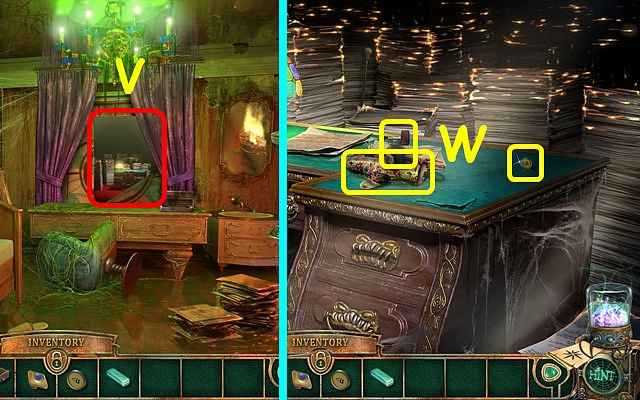 Follow our crystal clear walkthrough and helpful tricks to get you through the rough spots!
Click the button to download full walkthrough.
Use the KNIFE on the panel and walk forward (V).
Take the GLUE, GLOVE, and the 4th TYPEWRITER KEY (W).
Walk down 4 times and select the area behind the painting.
Play the HOP to earn the COPPER HANDLE (X).
Walk to the right twice.
Use the GLOVE to open the oven; use the GLOVE again to take the APPLE (A).
Walk down, go forward into the ward, enter the mind of the patient, and go forward again.
Place the COPPER HANDLE on the drawer and open it (B).
Take the 1st OCTOPUS PART and the power stone (C).
Walk down 3 times, go left, and forward.