Surface: The Pantheon Walkthrough 6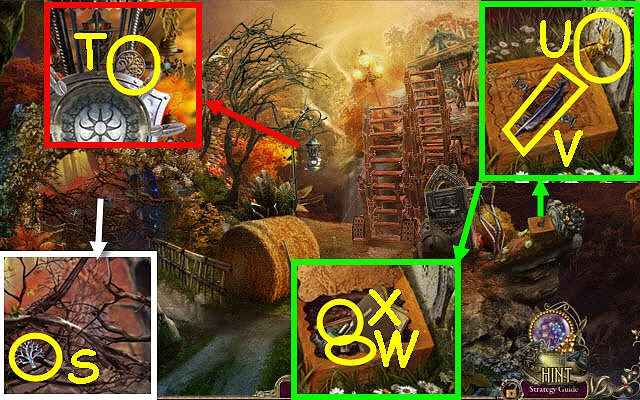 Follow our crystal clear walkthrough and helpful tricks to get you through the rough spots!
Click the button to download full walkthrough.
Take the TREE INSIGNIA (S).
Take the MEDALLION (T).
Take the FIGURINE 2/3 (U) and FEATHER (V).
Place the MEDALLION and then the TREE INSIGNIA on the box; select the book. Take the VAN KEY (W) and BLADE (X).
Back out.
Use the BLADE on the belt; take the MACHETE (Y).
Go up.
Use the MACHETE on the thicket (Z).
Go left.
Take the CODE PLATE (A) and FIGURINE 3/3 (B).
Back out.
Place the FIGURINE on the lantern to trigger a puzzle (C).