Surface: The Pantheon Walkthrough 5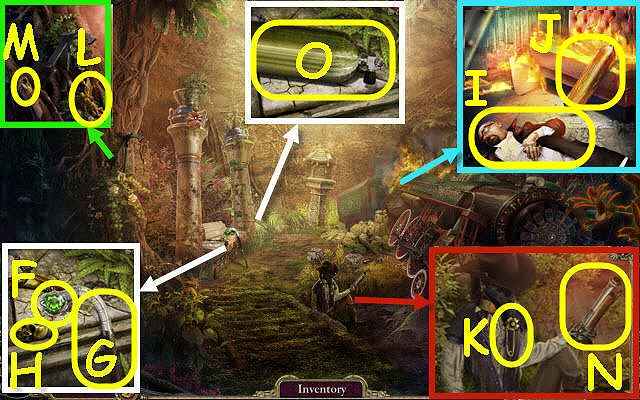 Follow our crystal clear walkthrough and helpful tricks to get you through the rough spots!
Click the button to download full walkthrough.
Take the EMERALD EYE (F), CANE (G) and SKULL MEDALLION (H).
Take DR. BORS (I) by moving him 4x.
Use the CANE to get the GAS TANK (J).
Take the PIN (K).
Take the FIGURINE 1/3 (L).
Use the PIN on the bullet; take the BULLET (M).
Place the BULLET in the musket; take the MUSKET (N).
Use the GAS TANK on the crack and the MUSKET on the tank (O).
Examine the sarcophagus to access a HOP.
Play the HOP.
You receive a CHAIN (P).
Place the CHAIN on the hook; take the GRAPPLING HOOK (Q).
Use the GRAPPLING HOOK on the opening (R).
Go up.