Surface: The Pantheon Walkthrough 3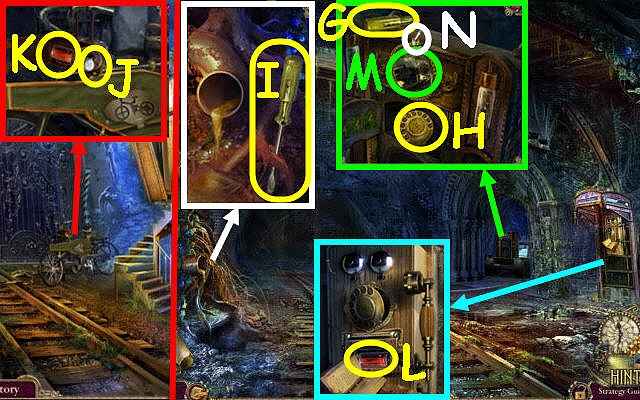 Follow our crystal clear walkthrough and helpful tricks to get you through the rough spots!
Click the button to download full walkthrough.
Take the SCREWDRIVER HANDLE (G) and DIAL (H).
Place the SCREWDRIVER HANDLE on the shaft; select it twice to get a SCREWDRIVER (I).
Back out.
Use the SCREWDRIVER on the panel; take the BULB (J) and BATTERY 2/3 (K).
Go forward.
Remove the dial; place the DIAL on it. Lift the receiver and dial 911; take the BATTERY 3/3 (L).
Place the BULB in the socket (M) and the BATTERY in the compartment; flip the switch (N).
Select the trolley (O).
Take the UTILITY KNIFE (P).
Use the UTILITY KNIFE on the rope (Q); remove the cover (R).