Surface: The Pantheon Walkthrough 2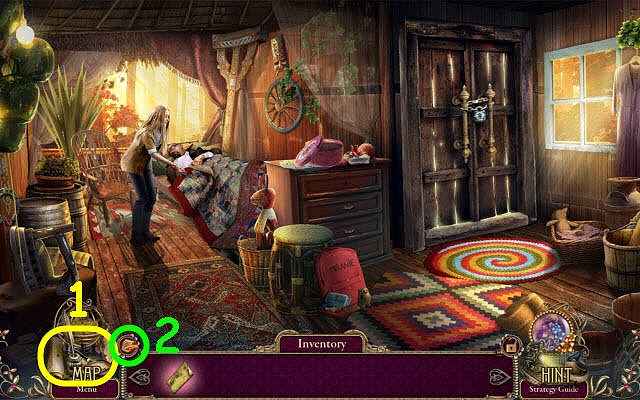 Follow our crystal clear walkthrough and helpful tricks to get you through the rough spots!
Click the button to download full walkthrough.
This is the official guide for Surface: The Pantheon Collector's Edition.
This guide will not mention each time you have to zoom into a location; the screenshots will show each zoom scene.
We will use the acronym HOP for Hidden-object puzzles. Interactive items will be color-coded and you will need to use Inventory items to complete them.
The HOP lists may be random; our lists may vary from yours.
There are 81 Flowers to find in the main and bonus chapter. Some flowers count as multiples.
Use the map (1) to fast travel to a location.
Select the note pad (2) to check your current task.
You receive a LOCKET.
Examine the booth to access a HOP.
Play the HOP.
You receive the KEY (A).
Use the KEY on the lock; turn it (B).
Go forward and receive a TICKET.
Take the CAN (C).
Take the BATTERY 1/3 (D).
Use the CAN on the oil; receive an OIL CAN (E).
Use the OIL CAN on the lock to trigger a puzzle (F).
Light up all the lights.
Select the following: C, D, A and B.