Surface: Reel Life Walkthrough 6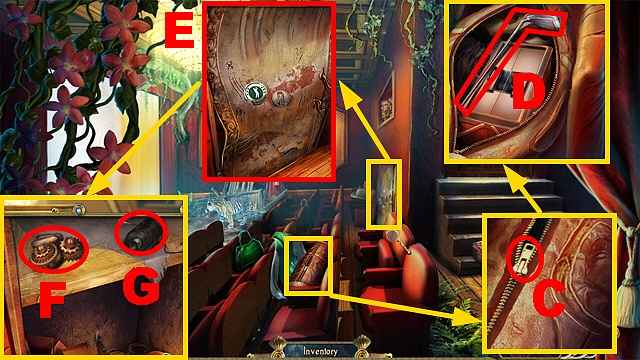 Follow our crystal clear walkthrough and helpful tricks to get you through the rough spots!
Click the button to download full walkthrough.
Take the ZIPPER PULL (C) and GOLF CLUB (D).
Use the GOLF CLUB (E); take the LOCK PART (F) and NEEDLE AND THREAD (G).
Walk down.
Take the BROKEN LOCK (H).
Examine the BROKEN LOCK.
Place the LOCK PARTS (1-3).
Take the LOCK MECHANISM.
Place the LOCK MECHANISM (I).
Activate the lock.
Play the mini-game.
Solution: M, Jx3, L, K, N, Kx2.
Take the CORKSCREW (O) and ICE PICK (P).
Turn left.