Surface: Reel Life Walkthrough 5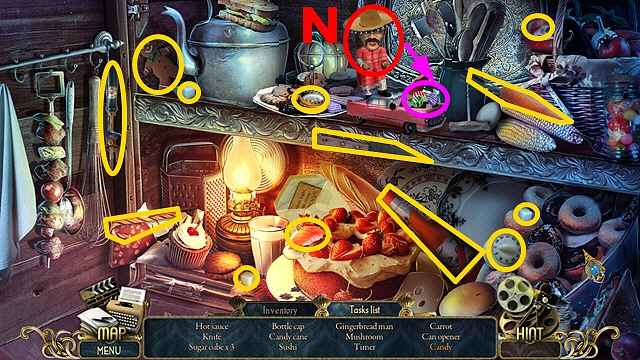 Follow our crystal clear walkthrough and helpful tricks to get you through the rough spots!
Click the button to download full walkthrough.
Play the HOP.
Place the GUITAR (N).
You receive the HOT SAUCE.
Walk down.
Use the HOT SAUCE (O).
Move forward, turn left.
Take the SCARF (P).
Walk down twice.
Collect the LIGHTBULB with the SCARF (Q).
Place the LIGHTBULB (R).
Take the GOLDEN TRUMPET (S) and BLUE TOKEN (T).
Move forward.
Take the RED TOKEN (U).
Walk down twice.
Place the BLUE TOKEN and RED TOKEN (V).
Play the mini-game.
Solution: W, X, Y, Z, X.
Take the CADUCEUS (A) and LOCK PART (B).
Move forward twice.