Surface: Project Dawn Collector's Edition Review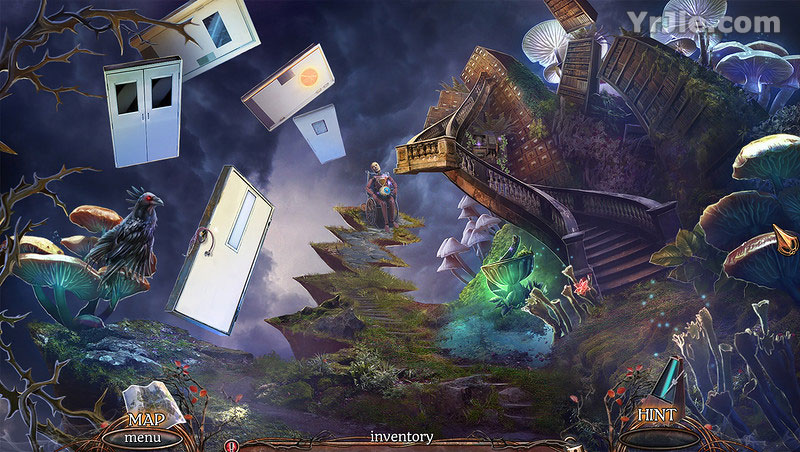 This Collector's Edition has 9 Achievements to earn, 14 VG Team pictures, 11 Music Soundtracks, 6 Wallpapers, 12 Concept Art pictures, a built in Strategy Guide and a Bonus Chapter, enjoy! This game has it all from crisp jewel-toned graphics that are absolutely gorgeous, to interesting interactive HOPS and lots of excellent puzzles. Read on to find out in my Surface: Project Dawn review how I felt playing the game and what's my opinion on it. Surface: Project Dawn is a must-have game for me. Not only is the game full of things to do, it is also beautiful and just what I have been looking for after all the dreary, colorless games that wrapped up in the past 3 months.
The Mini Games are very doable, most are of good length and entertaining. We highly recommend the Collector's Edition as it comes ready with tons of bonuses: a bonus chapter, a strategy guide, wallpapers, videos, concept art, soundtracks, achievements, collectibles, morphing objects, a souvenir room, replayable hidden objects, and replayable puzzles. I've been a fan of the Surface: Project Dawn series and really enjoyed the games in the series. This game seemed more geared towards the beginner player, as it was on the easy side.
It seems like all of the serial games are basically the same. The story doesn't get a lot better as you play, you have cliche over cliche with a few minor exceptions which I won't reveal in order not to spoil your experience, the story of the game seems uninspired and It really can't draw you in. The Hidden Object Scenes are well done, again the devs have done a nice job of keeping the items true to the period of time. Also, developers are now offering a custom mode of gameplay and this one will allow you to set your hint and skip times to your preference.
Puzzles are simple and don't take any brain power to complete, but done well. There was never a moment of boredom playing the game. Animation is excellent, movement are very smooth. The remaining extras are always found in CEs such as a bonus game, strategy guide, etc.
The scenes are fairly clear and items are not difficult to find. The voice overs seems to be recorded by some really bored actors and the soundtrack doesn't excel either. I hope all fellow gamers have a good and very healthy 2017. Music wise, carries the mood of the game very well.
There are some different gameplay features with many puzzles that I find enjoyable to solve. As always, try the demo first. The hidden object scenes and the puzzles are also quite standard. I think all levels of players will find this one fun for one reason or another.
Colors are quite nice and bright, very true. Some of the cutscenes were clear and the colors crisp. The storyline does a nice job also. As always, I review mostly on the game play and leave the story to others to review.
The graphics are beautiful and, yes, icy but perfect for a cold and rainy day here in my town.

(FREE trial version)