Strange Discoveries: Aurora Peak Walkthrough 5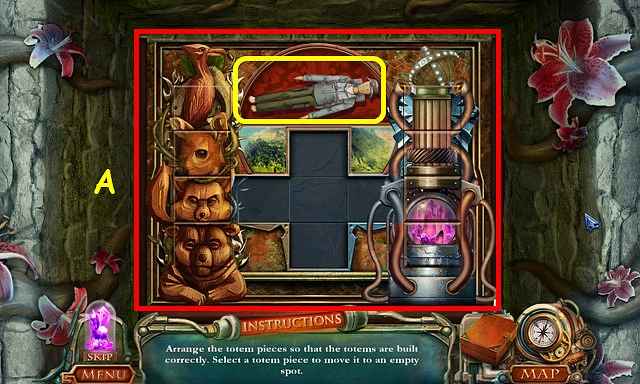 Follow our crystal clear walkthrough and helpful tricks to get you through the rough spots!
Click the button to download full walkthrough.
Slide the tiles to restore the 2 totems (A).
Select a tile and choose an arrow to move the tile.
Take the HIKER FIGURE.
Walk down.
Look at the monument and place the HIKER FIGURE on the track (B).
Take the RESORT DISC (C).
Walk to the right.
Look at the brochures and take the CRUMPLED PAPER (D).
Look at the door for a mini-game (E).