Strange Discoveries: Aurora Peak Walkthrough 14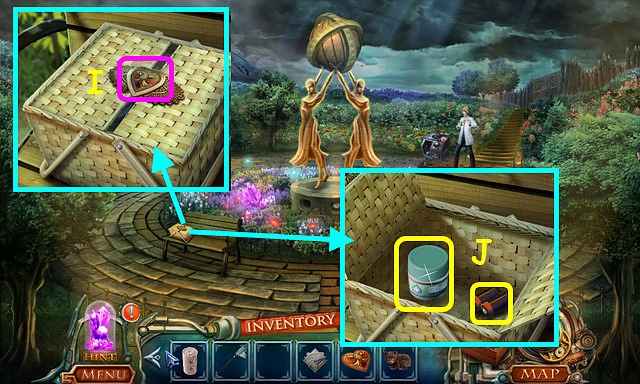 Follow our crystal clear walkthrough and helpful tricks to get you through the rough spots!
Click the button to download full walkthrough.
Look at the picnic basket and place the PICNIC EMBLEM in the lock (I).
Open the basket; take the OINTMENT and BATTERY (J).
Walk right, left, and look at the animal medical station.
Place the INJURED CUB, DISINFECTANT, BANDAGE, and OINTMENT on the workspace for a mini-game (green).
Select the disinfectant (1), then the sponge (2).
Select the ointment (3), bandage (4), and pin (5).
Open the cooler and select the milk (6).
Turn on the burner (7), then select the warm milk (8).
Select the bottle (9), then take the HEALTHY CUB (10).
Look at the display, open the cover, and insert the BATTERY (K).
Press the green button (L) to turn on the display and then take the 1/2 ANIMAL TILE (M).
Walk down twice.