Stranded Dreamscapes: The Prisoner Walkthrough 3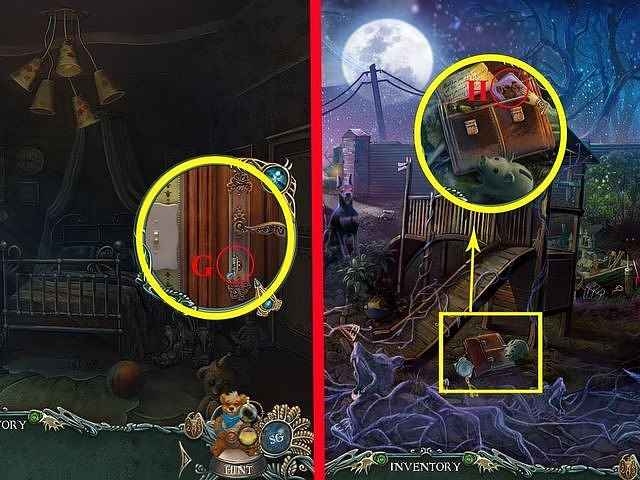 Follow our crystal clear walkthrough and helpful tricks to get you through the rough spots!
Click the button to download full walkthrough.
Use the KEY on the lock (G).
Exit to the Playground.
Take the TILE (H).
Go to the Spider Forest.
Play the HOP (I) to earn the GLASS GLUE (I).
Take the SPIDER BUTTON (J).
Go to the Mind Gates.
Place the CRYSTAL on the raven's perch (K).
Take the HAMMER (L).