Stranded Dreamscapes: The Prisoner Walkthrough 2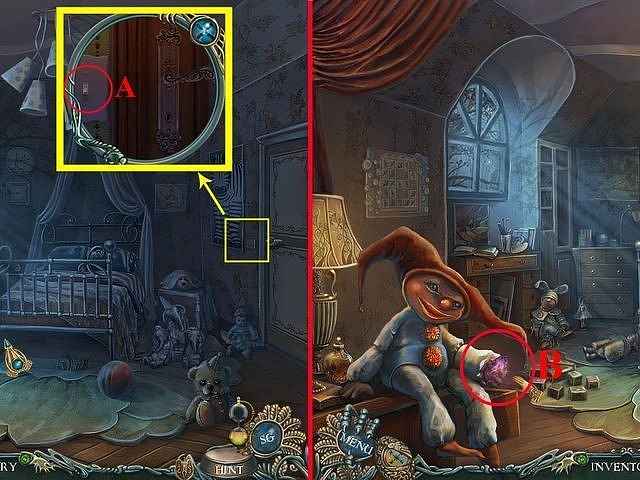 Follow our crystal clear walkthrough and helpful tricks to get you through the rough spots!
Click the button to download full walkthrough.
Flip the switch (A).
Take the CRYSTAL (B).
Open the drawer (C).
Move the items and take the FLASHLIGHT (D).
Use the FLASHLIGHT under the bed; talk to the Bear (E).
Take the KEY (F).