Spirits of Mystery: The Silver Arrow Walkthrough 11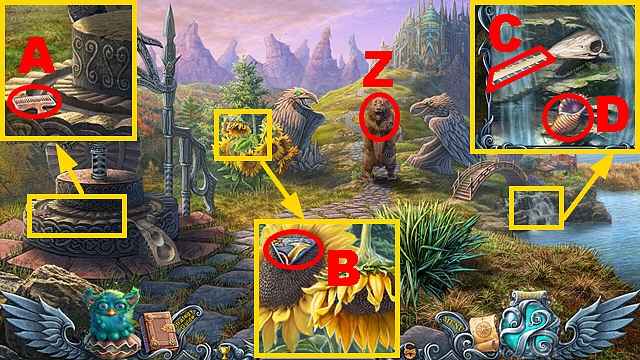 Follow our crystal clear walkthrough and helpful tricks to get you through the rough spots!
Click the button to download full walkthrough.
Let Romas talk (Z).
Take the COMB (A).
Take the BREASTPLATE PIECE 2/3 (B).
Break the saw with the CLUB (C); take the SAW and SHELL (D).
Take three STALKS (E).
Walk down.
Collect the HEALING SAP with the SHELL (F).
Turn right.
Put the STALKS on the stone (G); dry them with the MAGNIFIER, hit them with the CLUB, use the COMB on them; take the FIBER (H) and ROPE (I).
Go downstairs.
Collect the THREAD with the SAW (J).
Play the HOP.