Shadowplay: The Forsaken Island Collector's Edition Review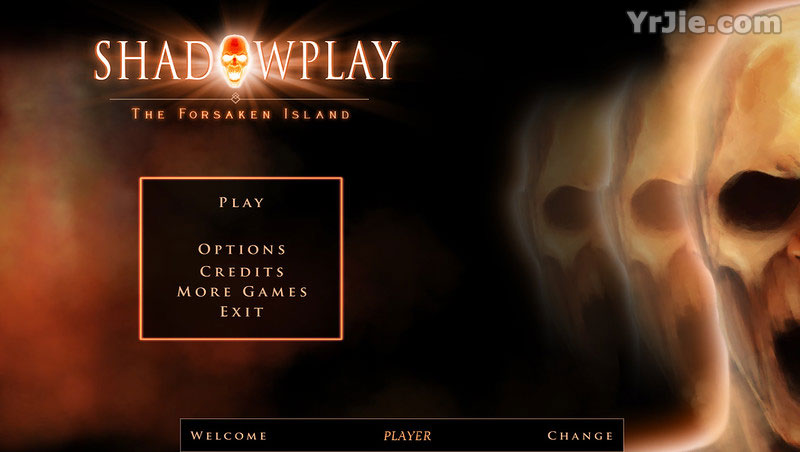 Not only are there a lot of puzzles but some are different and some are challenging. The storyline does a nice job also. The remaining extras are always found in CEs such as a bonus game, strategy guide, etc. Animation is excellent, movement are very smooth.
Those looking for an intense challenge won't get it from the game either. I Love this game and find it to be the perfect way to spend a rainy Saturday morning, in fact I had to pull myself away to finish my housework. Many of the scenes have puzzles incorporated as well as some interactivity when it comes to finding many of the items. This is the newest game in the Shadowplay series.
The game flowed quite well and is very easy to follow. The HOPS are excellent and varied with some being different than those normally seen. The graphics are excellent with good voiceovers but it is a bit odd that the lip-syncing seems to be a hit or miss sort of thing. They were creative.
The story doesn't get a lot better as you play, you have cliche over cliche with a few minor exceptions which I won't reveal in order not to spoil your experience, the story of the game seems uninspired and It really can't draw you in. There is usually a puzzle, sometimes two, to solve. The Mini Games are in abundance. The graphics are sharp, the cutscenes are top-notch, and the fancy visual effects are sophisticated. Shadowplay: The Forsaken Island is a must-have game for me. Not only is the game full of things to do, it is also beautiful and just what I have been looking for after all the dreary, colorless games that wrapped up in the past 3 months.
I've been playing this game for 2 hours and I still quite a ways to go. Shadowplay: The Forsaken Island has a great story, cute hidden object scenes, fun puzzles! The hidden object scenes and the puzzles are also quite standard. Thanks for the reviews.
The Strategy Guide, of course, tells you where they are. The production team did a great job with the sights and sounds. Yes, the game will be a buy for me. This game seemed more geared towards the beginner player, as it was on the easy side.
Oh, and if you just don't like HOPS, you can always switch to a mini game to help complete the scenes. You have an interactive, transporter type map to help you move quickly between locales. This Collector's Edition offers the usual Achievements to earn, and there are 41 Hidden Items to collect. I really got into the story when the demo ended.
I just don't get what's up with the cartoonish graphics.

(FREE trial version)