Secret Trails: Frozen Heart Walkthrough 9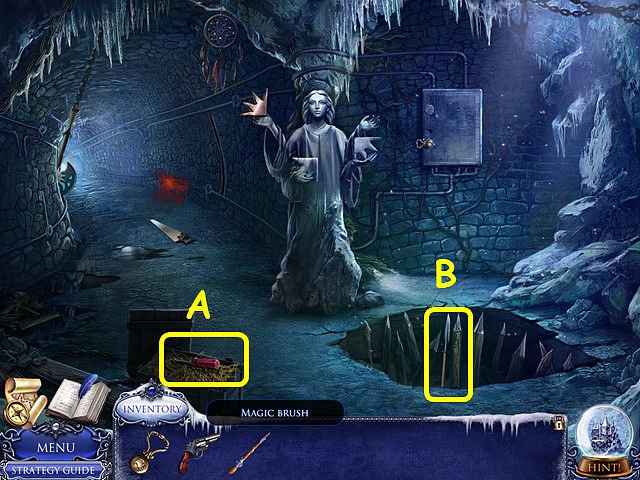 Follow our crystal clear walkthrough and helpful tricks to get you through the rough spots!
Click the button to download full walkthrough.
Take the SCREWDRIVER (A).
Take the SPEAR (B).
Walk down.
Use the SCREWDRIVER to remove the screws and then take the DOOR (C).
Use the SPEAR to take the CLOTH (D).
Re-enter the Cavern.
Place the DOOR over the pit (E).
Place the HANDLE on the cover and open it (F).