Secret Trails: Frozen Heart Walkthrough 6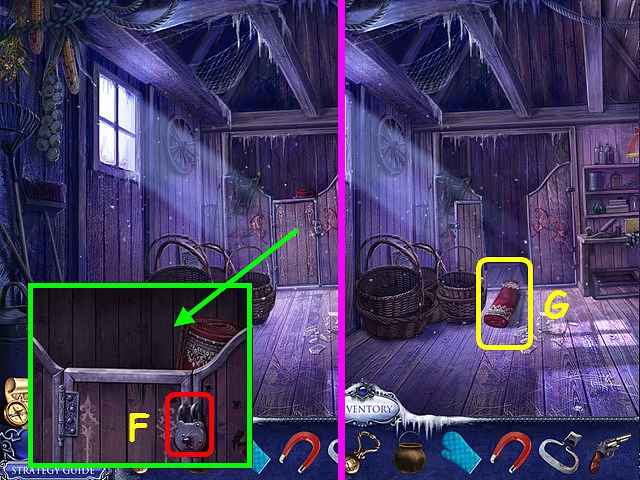 Follow our crystal clear walkthrough and helpful tricks to get you through the rough spots!
Click the button to download full walkthrough.
Use the LOADED REVOLVER on the lock (F).
Take the CARPET (G).
Walk down twice.
Take the MAGIC BRUSH (H).
Place the CARPET on the bridge (I).
Go forward to the Town Square (J).
Open the street lamp and take the OIL LAMP (K).
Use the MAGNET on the latch (L).
Open the window; read the paper and take the BOLT CUTTERS (M).
Select the front of the carriage (N).