Secret Trails: Frozen Heart Walkthrough 4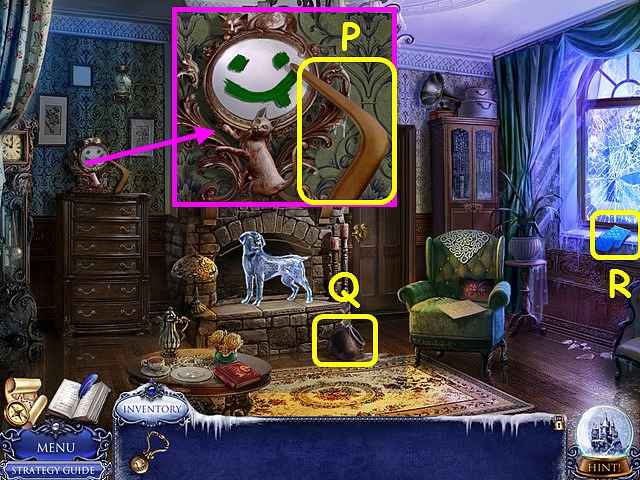 Follow our crystal clear walkthrough and helpful tricks to get you through the rough spots!
Click the button to download full walkthrough.
Take the BOOMERANG (P).
Take the EMPTY KETTLE (Q).
Take the OVEN MITT (R).
Return to the Barn.
Use the BOOMERANG on the jar (S).
Take the SEAM RIPPER and MAGNET (T).
Walk down twice. Enter Emma's House after the cut-scene.
Read the letter, use the SEAM RIPPER on the chair, and take the STAR (U).
Take the CRUMBS (V).
Walk to the Yard.