Secret Trails: Frozen Heart Walkthrough 2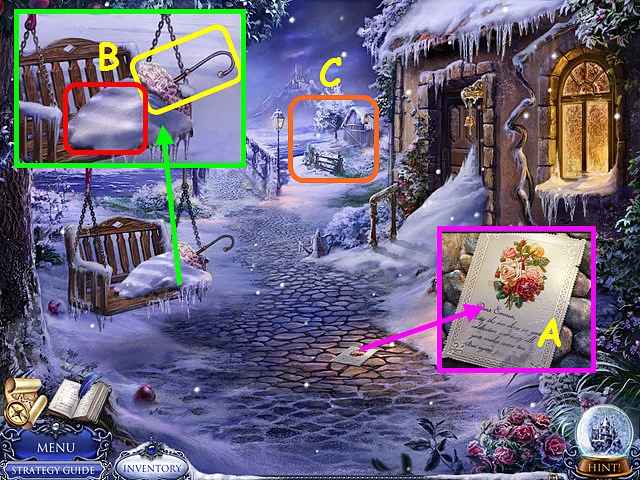 Follow our crystal clear walkthrough and helpful tricks to get you through the rough spots!
Click the button to download full walkthrough.
You will have the option of an interactive tutorial.
Read the birthday card (A).
Remove the snow; take the PARASOL (B).
Walk to the Yard (C).
Note the chest mini-game (D).
Use the PARASOL on the icicles (E).
Open the door, look at the calendar, and take the HANDLE (F).
Enter the barn.
Move the baskets 3 times (G).
Read the paper and take the SICKLE (H).
Walk down twice.