Secret Trails: Frozen Heart Walkthrough 10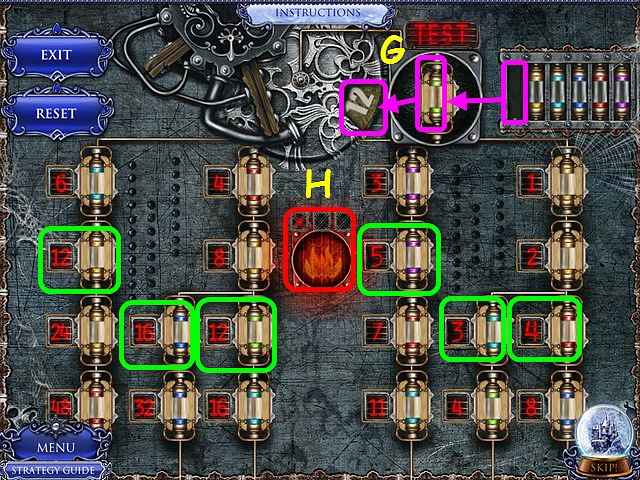 Follow our crystal clear walkthrough and helpful tricks to get you through the rough spots!
Click the button to download full walkthrough.
Place a fuse in the tester to see its value (G).
Determine where it belongs in the sequences (green).
For example, the first column is 6×2=12, 12×2=24, and 24×2=48.
Placing 3 fuses incorrectly will give you 3 strikes and the mini-game will reset (H).
Take the SAW (I).
Return to the Barn.
Use the SAW to make the WOODEN DESIGN (J).
Return to the Cavern.
Place the WOODEN DESIGN in the statue's hand (K).
Walk forward to the Icy Path.
Place the CLOTH on the hooks (L).
Use the LOADED REVOLVER on the balloon (M).
Look at the cloth; take the GEM (N).
Walk down twice.