Sea of Lies: Mutiny of the Heart Walkthrough 2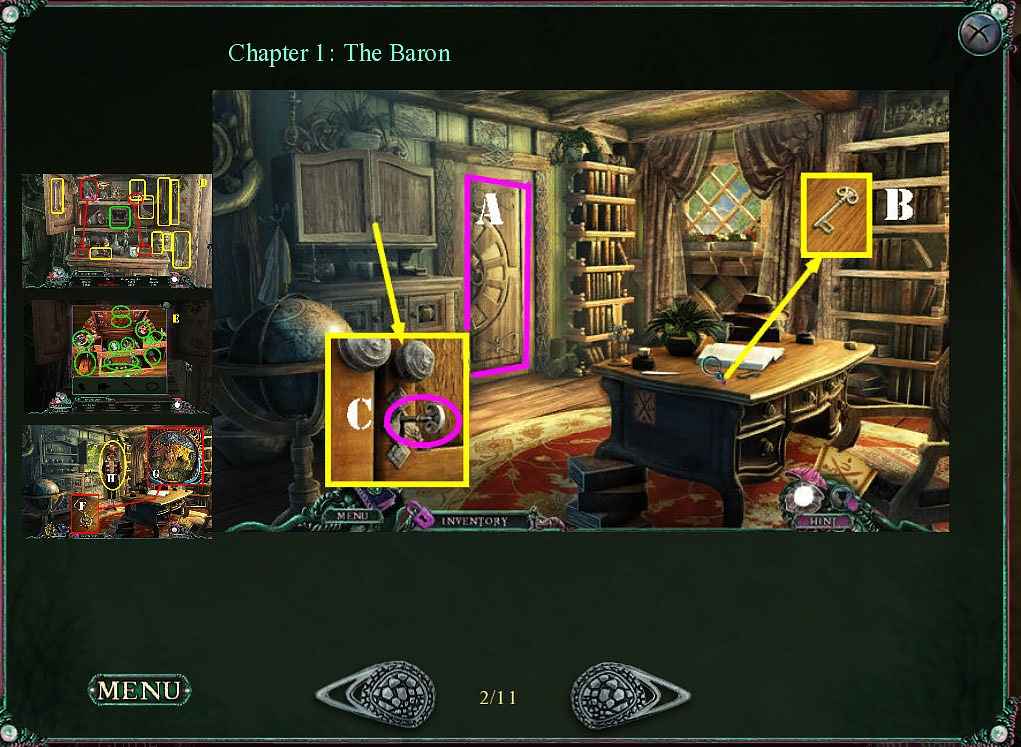 Follow our crystal clear walkthrough and helpful tricks to get you through the rough spots!
Click the button to download full walkthrough.
Open the door (A) and talk to the boy to receive the NECKLACE.
Take the CUPBOARD KEY (B).
Use the CUPBOARD KEY in the lock and turn it to activate a HOP (C).
Play the HOP (D andE).
You receive a MAGNIFYING GLASS.
Put the NECKLACE on the table and then use the MAGNIFYING GLASS on it to activate a puzzle (F). Swap the pieces to form the right image (G).
Open the door and talk to Jonathan (H).
Go through the door.